Weekday Morning Rides
For every reason you have as well, I haven't had much time to get out on a road ride and just go.  This morning, however, I found myself with a little time to get out there before work to stretch my legs and once again attempt to get into riding shape.  I consider riding shape to be when I can comfortably jump on any ride of interest without embarrassing myself.  Kristin had introduced me to a loop through Cheshire a while back that avoided some hills and stuck to quiet roads, so without much more thought than that, I was off.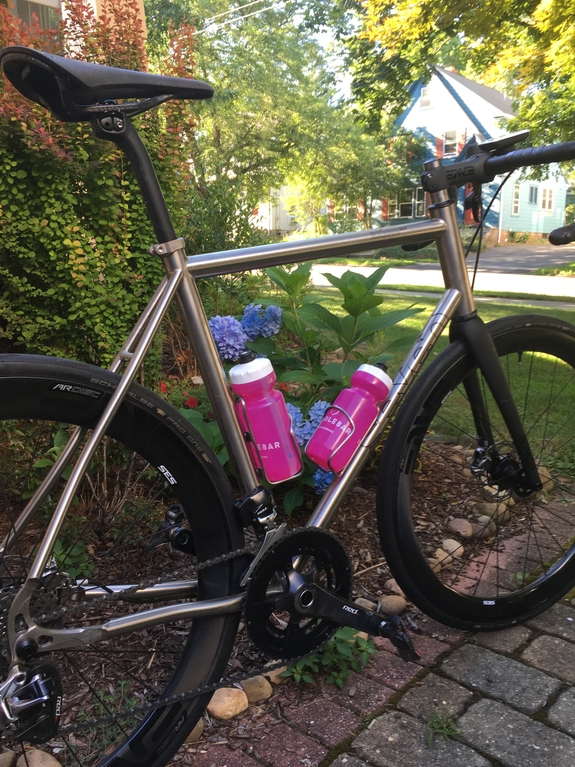 Ridge Road, the pipeline that brings me to the good roads, had been paved since I was on it last and man what a difference, so smooth, so fast.  No cars were approaching so I could take the uphill left on Old Ridge with speed and sail past the construction workers taking down another tree half toppled by the tornado.  On to the Highway of Kings, also recently paved, and again I was rewarded with a carless exchange onto Mt. Carmel, one of my favorite turns to lean into.  On to Mansion, a litmus test of a hill, and then out to Cheshire where the trees are a little fuller, and the houses a little more New England.  If I had gotten after it, I would have stopped for an espresso at Cheshire coffee, but today was chill, and the air was dry, and I wanted nothing more than to keep riding.  Once the road dips down across Main Street, the route parallels the canal path and eventually brings me back home.
Also of note, I was absolutely radiating with pride in my new True Cyclery kit.  Comfy chamois, tight sleeves, and all of my favorite colors surely added a full mile per hour to my average.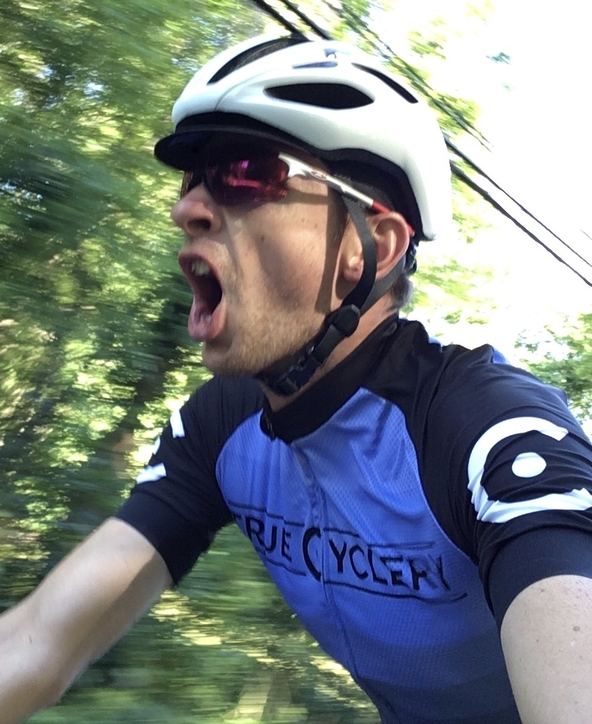 In short, I am looking forward to riding weekday mornings and would be honored if any of you would like to join me.  I'll start from Best Video in Hamden, and roll out at 6:30 am every Mon, Wed, Fri.  Distance will be 25ish.  Average mile per hour for me will be around 17 as I work to improve and get back in shape.  See you out there.