True to Brew to Brew to True: Updated and Ready to Rollout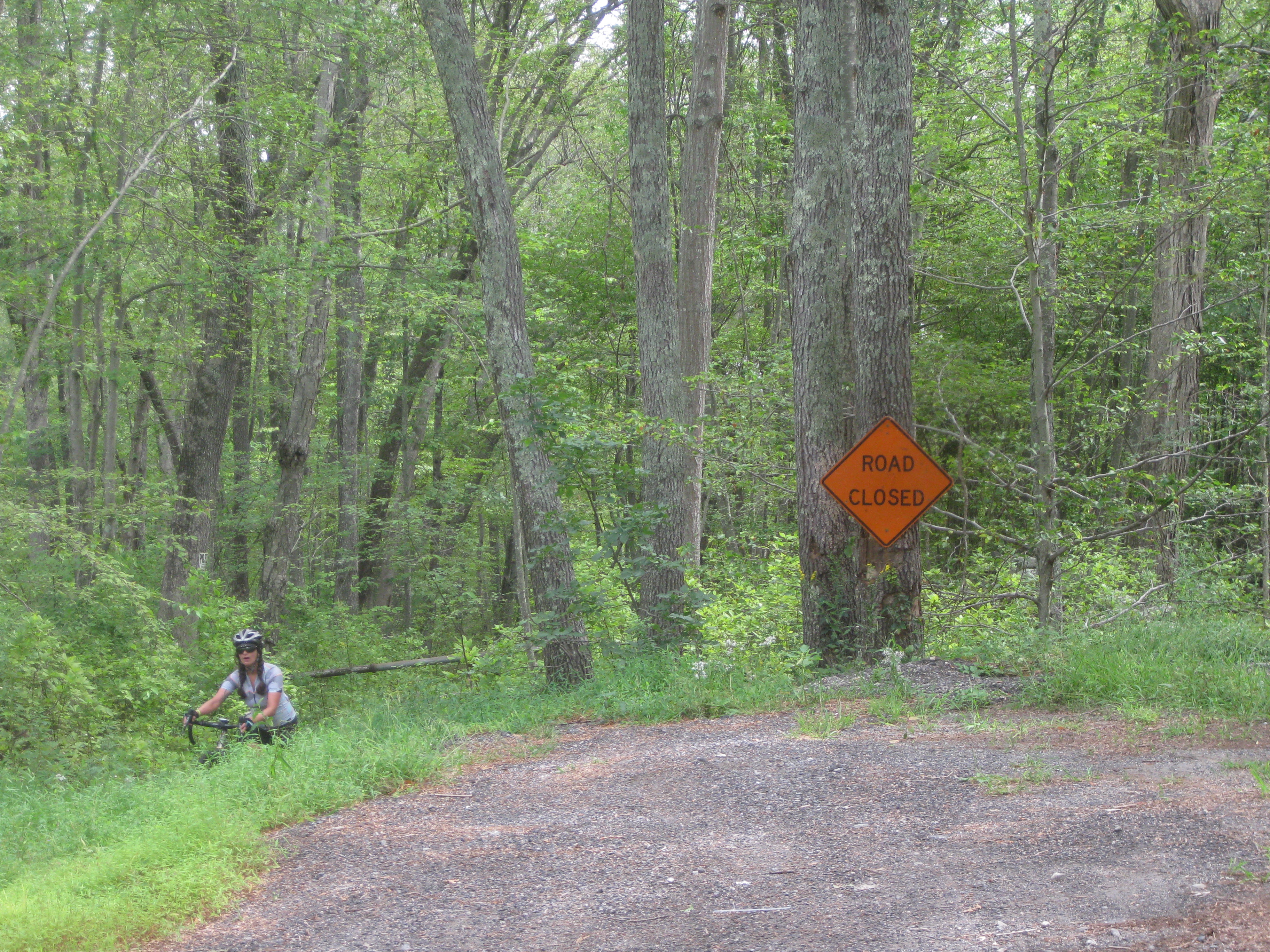 Saturday's True to Brew to Brew to True ride is now officially plotted and pre-ridden, and will be an absolute blast…for the rider looking for a little adventure.  Why adventure?  Because in addition to riding beautifully paved roads, we'll be riding on some unimproved roads, some dirt trails, some gravel paths, and a sprinkling of manageable single track, all in the name of spicing up a bike ride to a pair of classy Connecticut breweries.  This won't be the hardest ride of the year, but it won't be the easiest either.
Departure:  8:00 am at True Cyclery.  We'll have donuts and coffee if you get there early.
Route Description: https://ridewithgps.com/routes/17100677
Distance:  65 miles, with a few add-on options depending on interest.
Elevation:  4,600' though it felt like more than that.
Pace:  14 mph average on roads, no drop.  9 mph average off roads, no drop.  I'd rather people have fun than set Strava records.
Terrain:  This is not a true gravel grinder because the route is mostly paved.   There are enough off road sections however, that you'll be happiest on a cross or gravel bike.  The off road sections are easy to moderate in difficulty, though a few might require hike-a-bike depending on your abilities.  There is one ten foot section at Hop Brook State Park that will require everyone to hike up a short hill to a road crossing, it's easy.  Can you do this ride on a road bike with big tires?  Mostly, but you'll be unhappy, possibly angry, that I said so on several occasions, you have been warned!
Lunch:  There will be a food truck parked at Black Hog Brewery called the Green Grunion which looks AOK with me: https://www.yelp.com/biz/the-green-grunion-danbury.  Food trucks aren't always dependable, so make sure you bring something to eat just in case they aren't there.  There is a lunch option in Beacon Falls a few miles later if we need it.
Outline of ride:  Beeline to West Rock trails, up to Prospect via road, West to Hop (wrong hops) Brook State Park to jump up on to the gravel path called Larkin State Park Trail to Oxford where we'll have two stops, Black Hog Brewing Co. and OEC Brewing.  These breweries are within two miles of each other.  When we're finished, we'll head south to the Naugatuck State Forest and through the woods to Beacon Falls, these trails are beautiful, but moderately challenging.  Down to Beacon Falls, where there is an optional 2 mile loop around Toby's Pond that is only worth it if you have the energy and enjoy roller coaster trails for your bike.  There is also an optional snack stop at the Beacon Falls Market, home of delicious homemade mac and cheese as they'll be sure to tell you.  Then we tackle Blackberry Hill, a comedic way out of the valley if you think misery and woe are funny.  A few twists and turns here and there, and we'll be back home to New Haven.  Depending on your energy, daylight, and hunger, there are a variety of ways back to the city, some easy, some dirty.
Mandatory:  Bring lights.  I hope this ride finishes in the daylight, and it should so long as there are no setbacks, but be prepared.
Suggestions:
Clothing:  The forecast is calling for sun and a high of 62.  We'll be starting at 8:00, so it'll likely be in the 40's.  Dress warmly, we'll be in the shade to start and it takes a long time to get to 62 degrees these days.  Gloves and a hat might sound nuts, but I was happy to have them last weekend.
Storage:  I plan to bring a Revelate seat bag in case I feel the need to bring a bottle of OEC back with me.
Let me know if you have any questions, and sign up here if you're in: https://www.facebook.com/events/308597769508407/