Tire Changing Season
Over the past month and a half, we have bike packed out to Lake Waramaug via my favorite roads, hard packed dirt you can set sail on, but soft enough for a quiet, cushy ride.  Along the way we found loose sand on the Bridal Trail, and the technical single track of West Rock.  Not long after that ride, the crew rode out to Fox Farm Brewery by way of the potato stone covered Cockaponset State Forest.  From there it was off to to the Northeast corner of the state and up the blacktop on Bash Bish, up the comically steep and crumbly Mt. Everett, and finally, over Mt. Riga where I was reminded of the value of a little tread, or more likely the importance of paying attention to the path in front of you.  Looking forward, there are even more must ride events like D2R2, a True to Brew mixed terrain ride, CycloCross Camp, cross season, and some of the best leaf peeping all road riding of the year.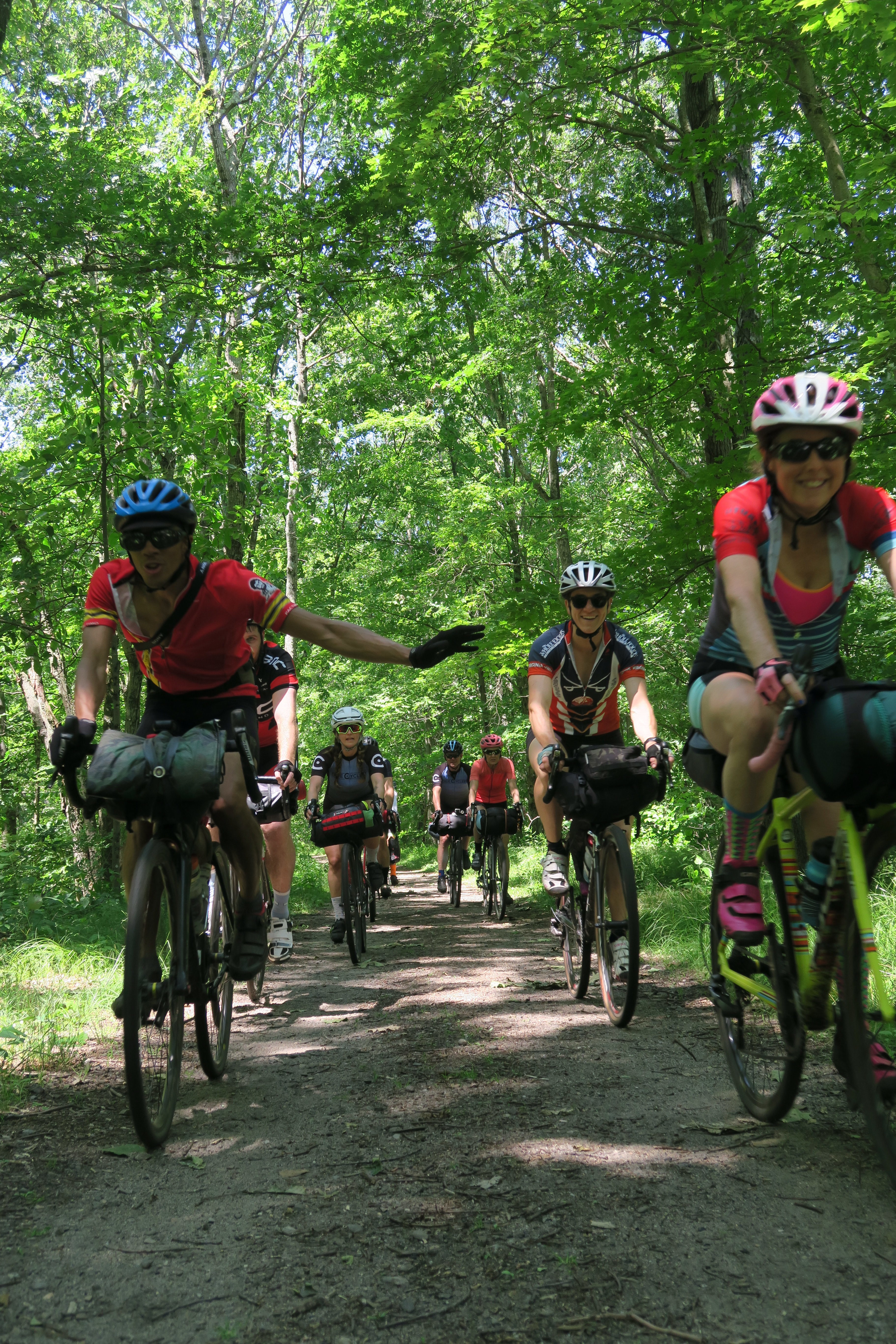 Now more than ever, it seems like each ride is a different beast than the last.  At the shop, much of the chatter is around tires, which to use for upcoming rides, and naturally, how much air pressure to use.  With so many solid rides left on the calendar, you might be interested in setting up a time with us to discuss:
Second Set of Wheels:

 

Owning a second set of wheels might seem a little extravagant, but there is value to be had in having an alternate tire choice mounted up and ready to go.

 

For starters, you can have your 35mm + tires for any off road adventure, and your narrow knobbies ready to go for the weekend cross race.

 

For cross racers, you not only get two race day tire options, but also a pair of pit wheels should the race wheels be too shellacked to get you to the podium.

 

Using a second set of wheels will also extend the life of your primary wheels thanks to less wear and tear.

 

We love the current offerings from Hed and Enve, but are also happy to discuss hand built options, customized to you and your bike.
Going Tubeless:

 

Tubeless is not as scary as you think!

 

Once you are setup, you'll feel your anxiety fade away thanks to the unparalleled comfort of running lower tire pressure than you thought possible.

 

Comfort might be enough of an improvement to turn you into a believer, but on top of that you'll also experience far fewer flats.

 

Do it.

 

Do it.
New Tires:

 

"All road" bikes are the quickest growing segment in cycling and no where is it more evident than the constantly expanding tire market.

 

Rene Herse, Panaracer, and WTB have a wide offering of, dare I say, supple tires that might change your mind about how luxurious a ride can be. 
If you are interested in digging deeper into any of these topics, let us know.  We just built a handsome set of back up wheels for a gravel grinder with a cross problem featuring H Plus Son "The Hydra" rims (with an internal diameter of 21mm), DT Swiss Revolution spokes, and Sram's 900 series hubs.  Of note, these particular hubs come with adapters for QR's, 12 and 15mm front thru axles, and 12 x 142 rear thru axle making them all but universal for your cross or all roads bike.
Should you want to experience the bliss of a high quality tubeless tire, we're building up a set of demo disc tubeless wheels for you to feel for yourself.  Contact us when you are ready to be impressed.