True Tool Roll
A few months ago I learned of Yellow Bird Thread Works via a friend who found them on Instagram.  "He makes bike bags in Chester!"  Chester is a top tier rest stop on a ride because Honeycone ice cream is there, as is Little House brewing, as is Simon's Marketplace, a trifecta of offerings to make any bike ride even better.  I checked out his feed, and his website, and was really impressed with the fit and finish of his stuff.  At the time I was working on a commuter and reached out to see if he'd be down to make a bag for a small front rack.  Fast forward a few months, and I have just been floored by Brian's (founder and operator) generosity, expediency, and willingness to work on projects.  Once we began emailing, I had a more pressing task, to improve upon my favorite saddle bag, Leyzyne's Roll Caddy, so I could confidently offer something here at the shop. We discussed what I was after, he took a look at the bag I was using, made a few changes, and voila, the prototype just arrived at my door. I took it for a spin this past weekend for a real world review.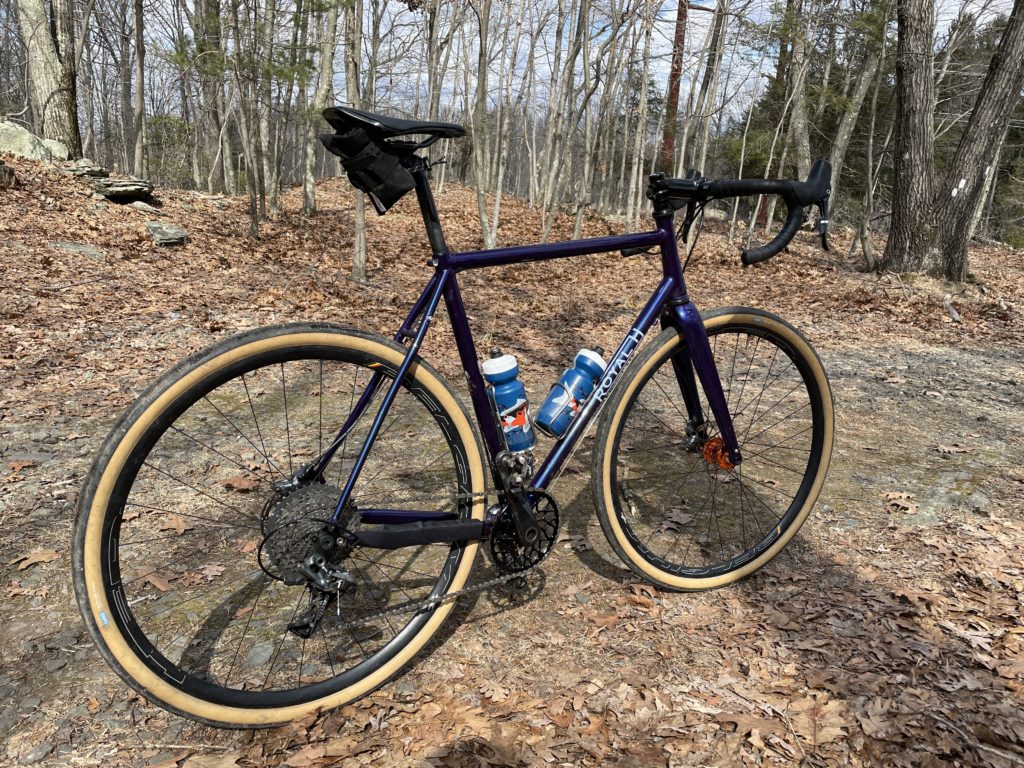 This bag is technically a "roll," in fact it even has a name, the "True Tool Roll" which I can see calling the "Troll" or "Troolroll" or something like that for short.  I looked up "trull" and wasn't thrilled with the definition, but I like the word.  I play with words, that's how it goes.  This is the first Yellow Bird product I have ever had in hand, and it was fun to inspect.  The fabric feels strong, but weightless, it's called Xpac and is known to be tough.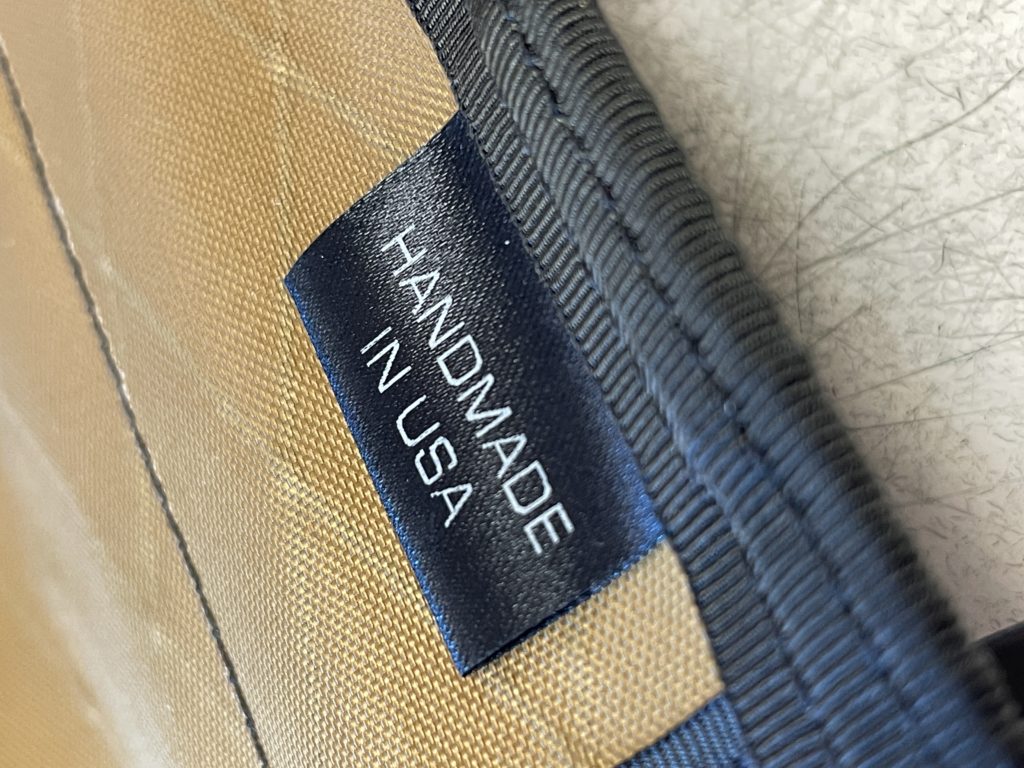 The material is waterproof though the seems haven't been sealed. If this were a bag, maybe it'd be worth looking into full waterproofing, but it's a roll which has some openings even when rolled, so why bother I say. This one is a dark, subtle camouflage called "Multicam black" that will look swell on most bikes, the first run will be available in coyote, and regular multicam as well.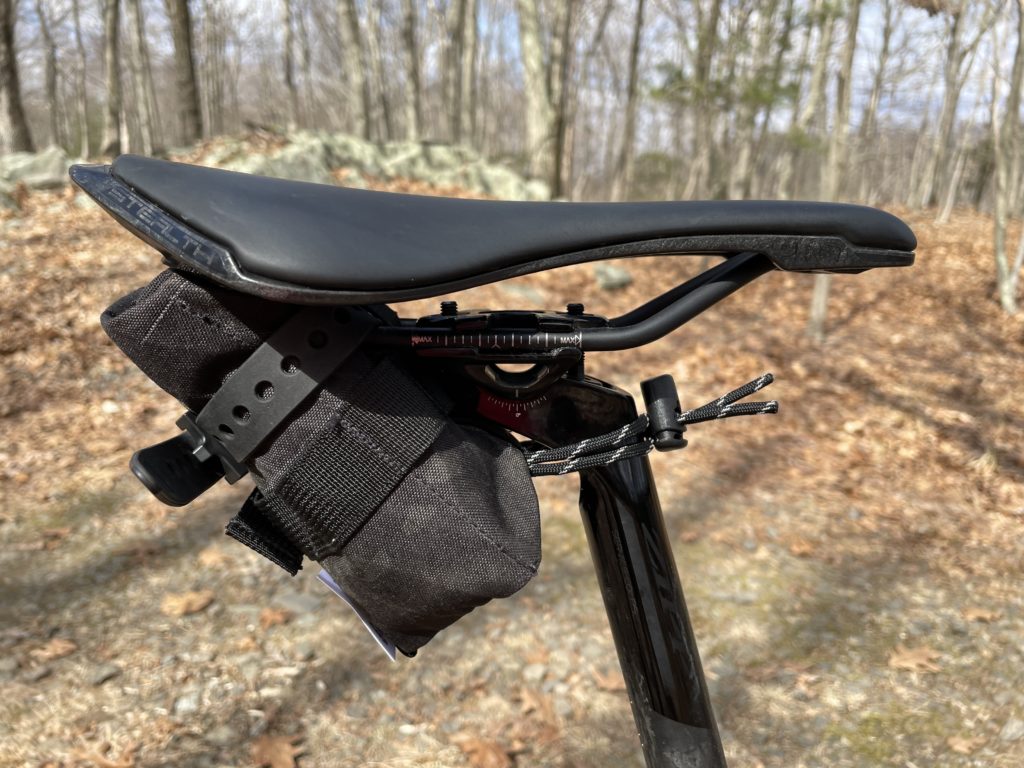 Where the seems are finished off, the detailing is so clean, so crisp. The layout of the pockets is practical and easily holds my rides essentials, tube, co2, tire lever, and multi tool. The flap is secured in place by a tidy internal velcro patch, and once rolled, the bag holds its burrito shape nicely with an external hook and loop closure which can be pulled nice and tight once set up.
Instead of a fat velcro strap like my current bag, Brian used a Voile strap to secure it to the saddle which I think is clever because they are replaceable, come in colors, and should it ever break, can be replaced with ease for $6.  It can also be moved up or down the daisy chain depending on where you want it to rest under your saddle.  Once it's on the saddle, it's clear this bag won't wiggle loose, it is rock solid. When our 40 mile on road off road ride was through, this bag hadn't budged and rode quietly along the way.  There is a small tie on the front to go around your seat post for extra sway security, but I don't think it'll even be necessary, it does look nice though.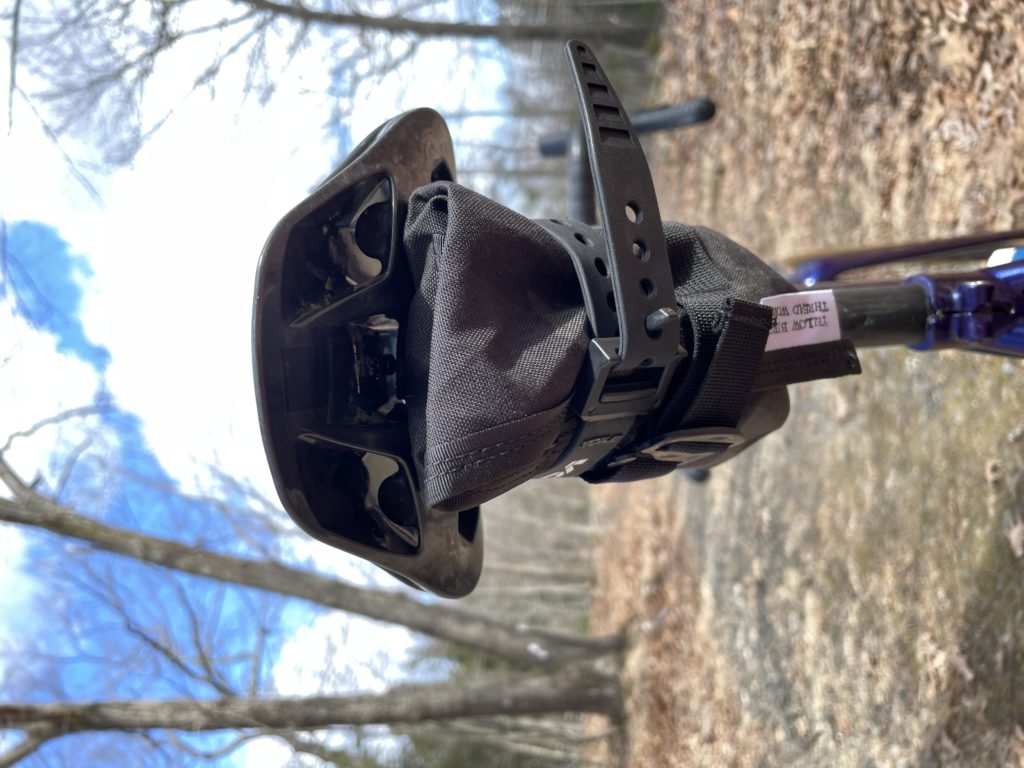 Like any good saddle bag, I forgot it was there two seconds into my ride. Had there been a reason to break into the supplies, the bag pops off easily via the Voile strap, and thanks to its tight roll, all the tools and tubes are precisely are they should be, snug in their pockets.
Brian is ordering material for these bags now, and we will soon have a handful in stock. I'll weight them shortly, and nab the measurements for comparison purposes. I'll also show photos of what it looks like with two tubes in it.
$50 gets you a an empty bag sewn using the highest quality materials, produced in your favorite state, warrantied against manufacturer's defects, a smart design in a sharp package, email me now to reserve yours!  Get the bag stuffed with a pair of Pedro's tire levers, a tube, PDW Shiny Object CO2 pump/cannister, and Crank Brothers F10+ for a total of $120 installed. First come, first served!