Maintenance
We offer complete tune-ups so you can enjoy a perfectly performing bike and have been told we care more about your bike than even you do.  Set up an appointment, or talk to us about our pick up and drop off service.  We offer three levels of tune ups to get your bike in tip top shape: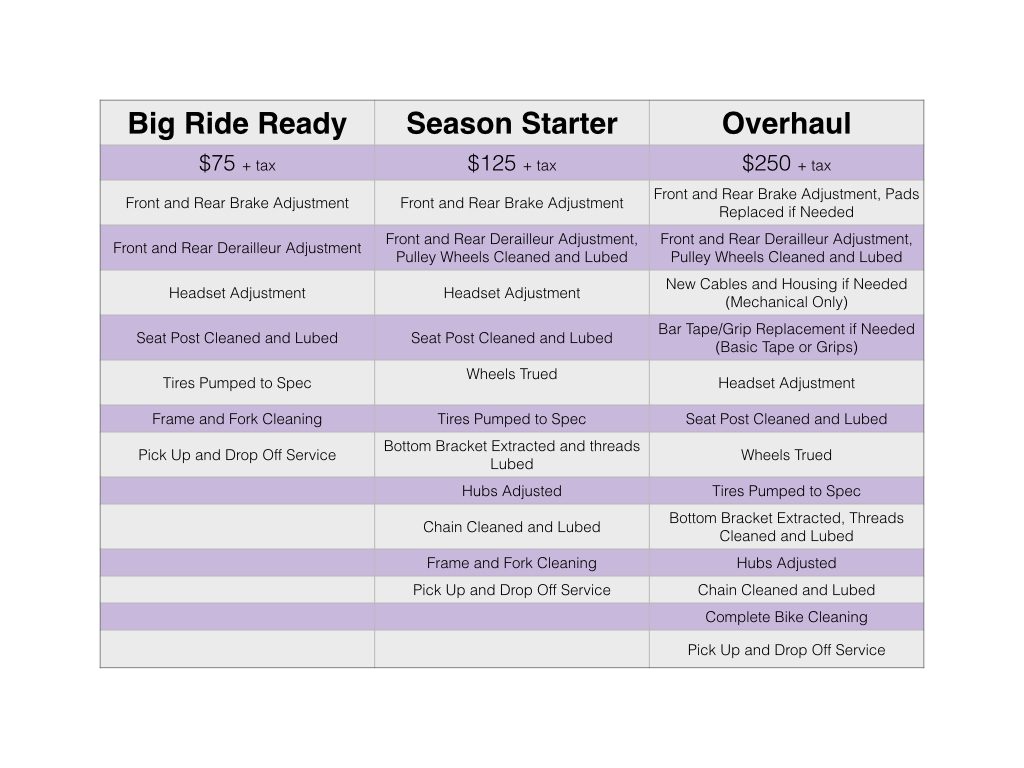 Bike Fitting
Whether your bike is new or old, taking the time to be professionally fit can help you increase your enjoyment on the bike through better power transfer and efficiency while minimizing the risk of injury.  Fitting sessions typically take about two hours and can be conducted at your home or office, or wherever is most convenient to you.  We can optimize your fit with the equipment you have, and discuss any improvements new components might make.  A bike fitting session costs $150.
Advisor
We have found that some cyclists simply want an educated, listening ear to bounce ideas off of, whether it be to discuss a used bike or a bike available from another retailer.  Should you find yourself unsure or wavering on pulling the trigger, feel free to use us as an unbiased advisor, we will not push our own products unless asked.  Our advisory service is $60 an hour.