Quintessential
We call it the "Riga Ride" because that's what Bill and Lisa call it, but Riga is merely the first climb of the day.  Starting just across the street from La Bonne's market in Salisbury, CT this quintessential New England mixed terrain ride packs so much into 43 miles, that in my head I remember it as a metric.  This time out, I brought two newcomers to the route, Josh on 32's and Rachel on 28's.  They were excited to see what all the fuss was about.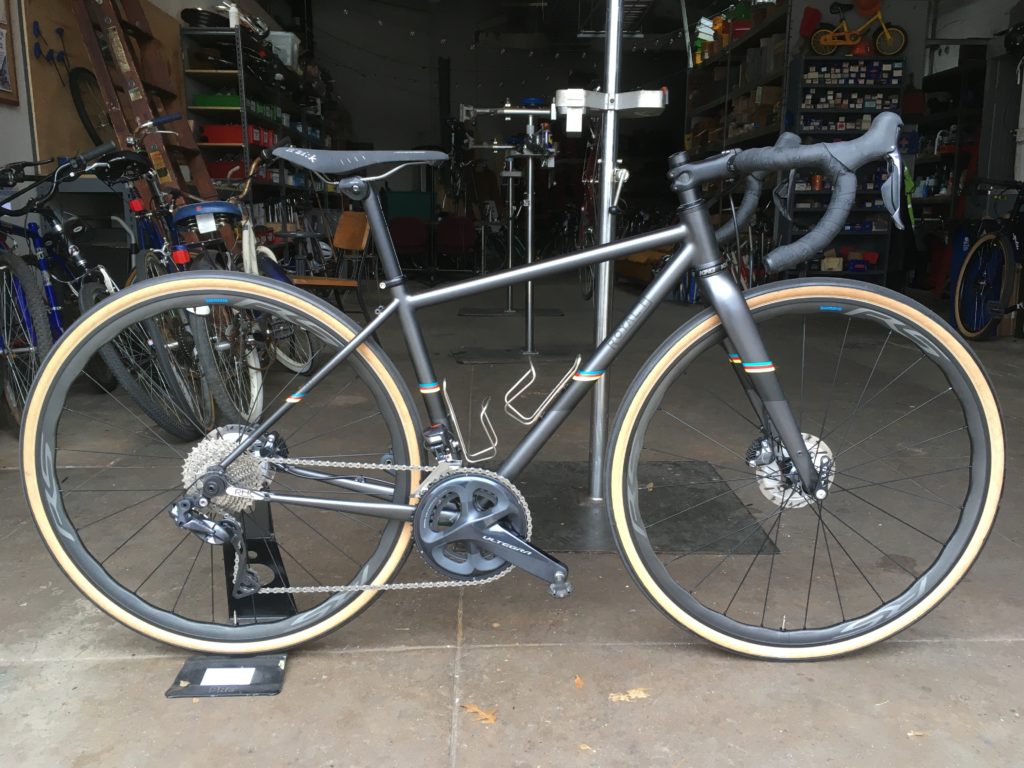 With the forecast calling for high 80's, we put tires on the ground at 8:30 and were sweating by the time the road turned to dirt.  I don't know what percentage of the ride is dirt, maybe half, more important is the consistency of that dirt, which is absolutely primo.  In my scientific analysis, these roads set big fat road tires free and the result is a ride of pure, unadulterated fun.  The Riga climb is stepped, and never too steep, and eventually hits a ridge which makes for a long stretch of baby rollers and a long decent on perfect, mostly hard packed dirt.  The trail head to hike Mount Frissell is on this road, which features Connecticut's highest point, but it'd be tough to switch to hiking with riding this good.
The descent is long, and never too steep, so it lasts and lasts.  On our way we saw a momma bear with her baby, countless snakes, all about two feet long and as thick as a Sharpie, black and brown, any guesses?  Maybe a ribbon snake?  No pictures, too scared.  
The best views of the loop come at the summit of Mt. Everett, the second note worthy climb, that ends with a comically steep, half mile ascent on the loosest terrain of the day.  If you put a foot down, you're screwed because getting started again is next to impossible.  We all put feet down.  This section was a real test for traction, and we all flunked.  Maybe with another shot…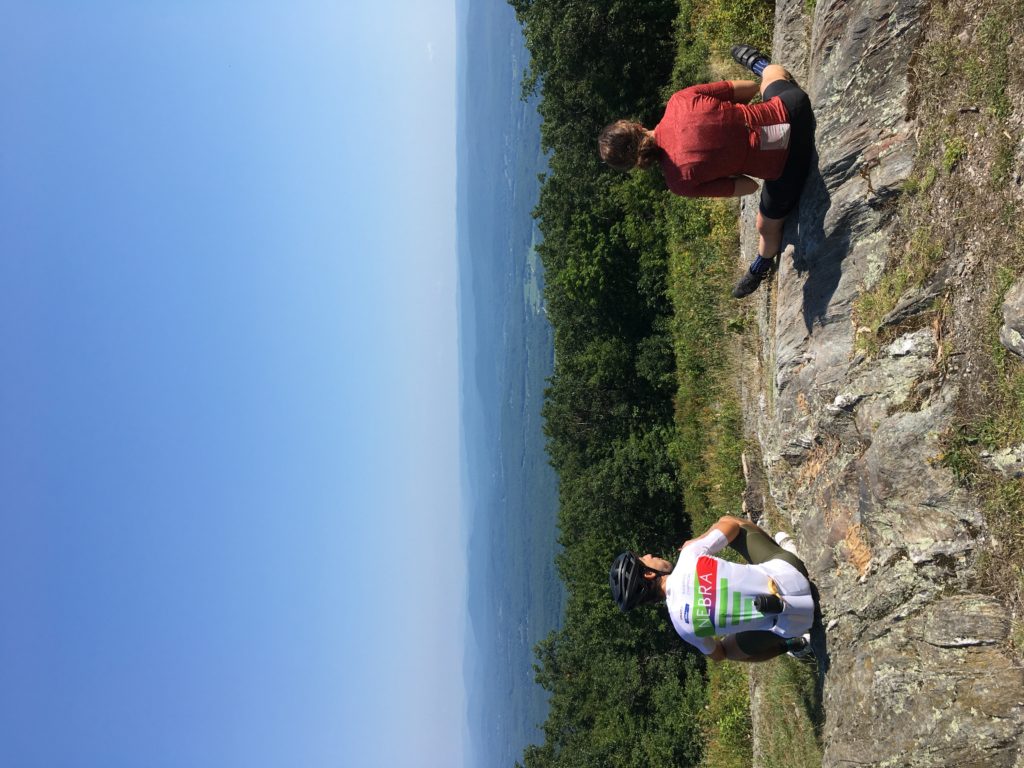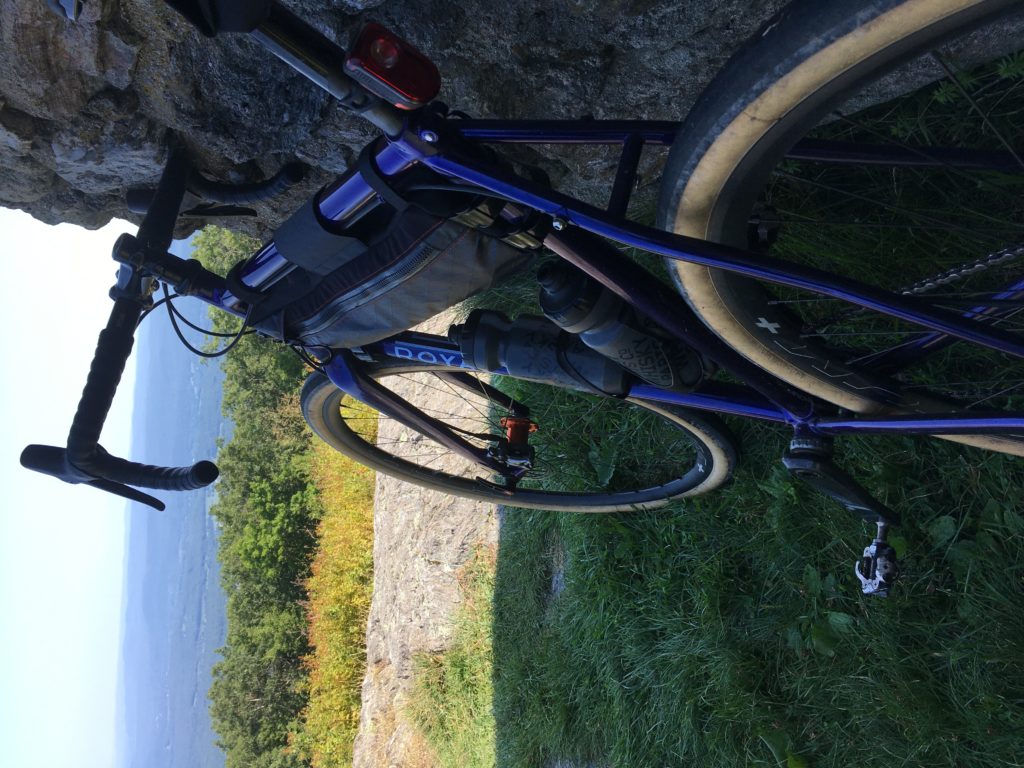 Atop we ate sandwiches and dripped with sweat alongside more wildlife.  I don't know my frogs at all, but Google tells me it could be a Pickerel frog, I wonder if they have teeth like the fish.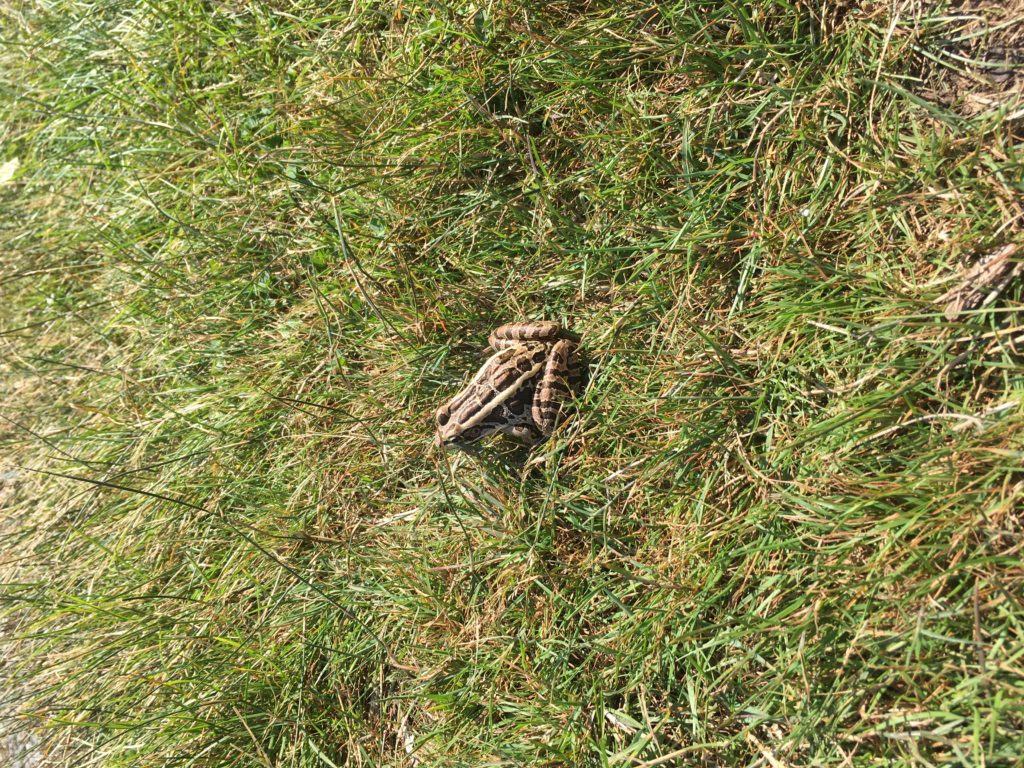 After lunch the ride changes dramatically.  Down, down, down to Bash Bish, NY by way of steep, s bend, asphalt curves.  Weightlessness!  We ripped down that hill.  So fun.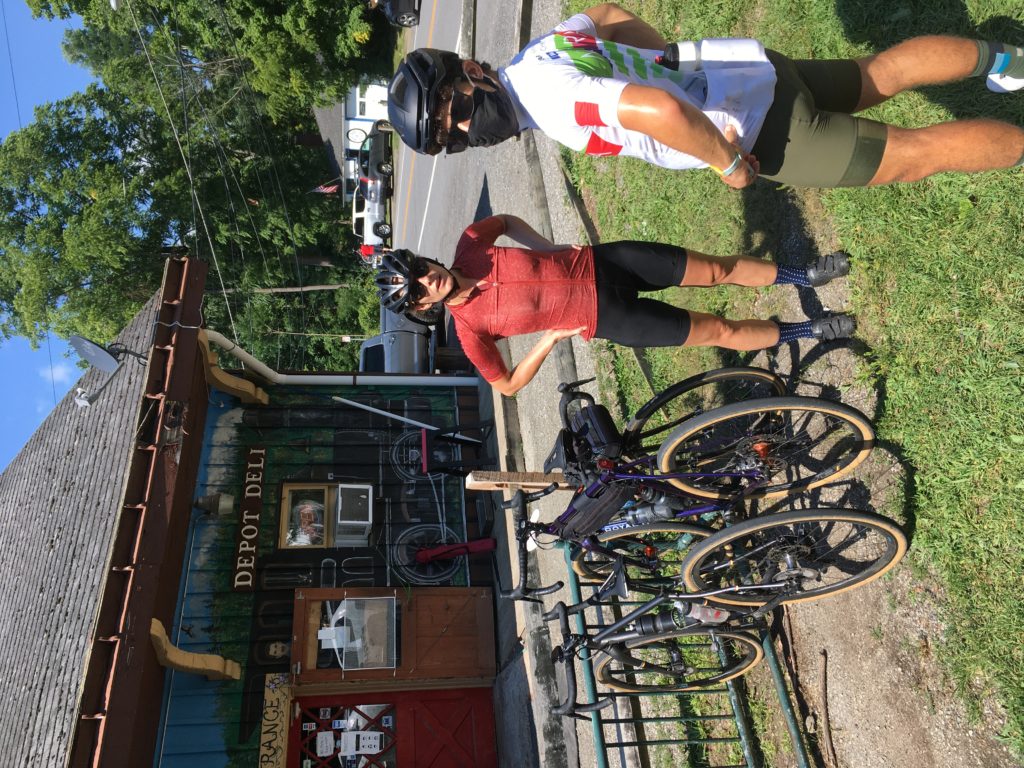 At the bottom we refilled our bottles snacked, and mentally prepared for the last and hardest climb, Sunset Rock in Copake, NY.  Oof.  The heat, the grade, that hill is no joke.  Even though it's exhausting, the ensuing downhill makes you forget about your misery in no time.  It feels like it lasts forever with several big drops that'll have you white knuckling the bars.
The last several miles are relatively tame in terms of elevation, and pass by beautiful homes, farms, and rivers.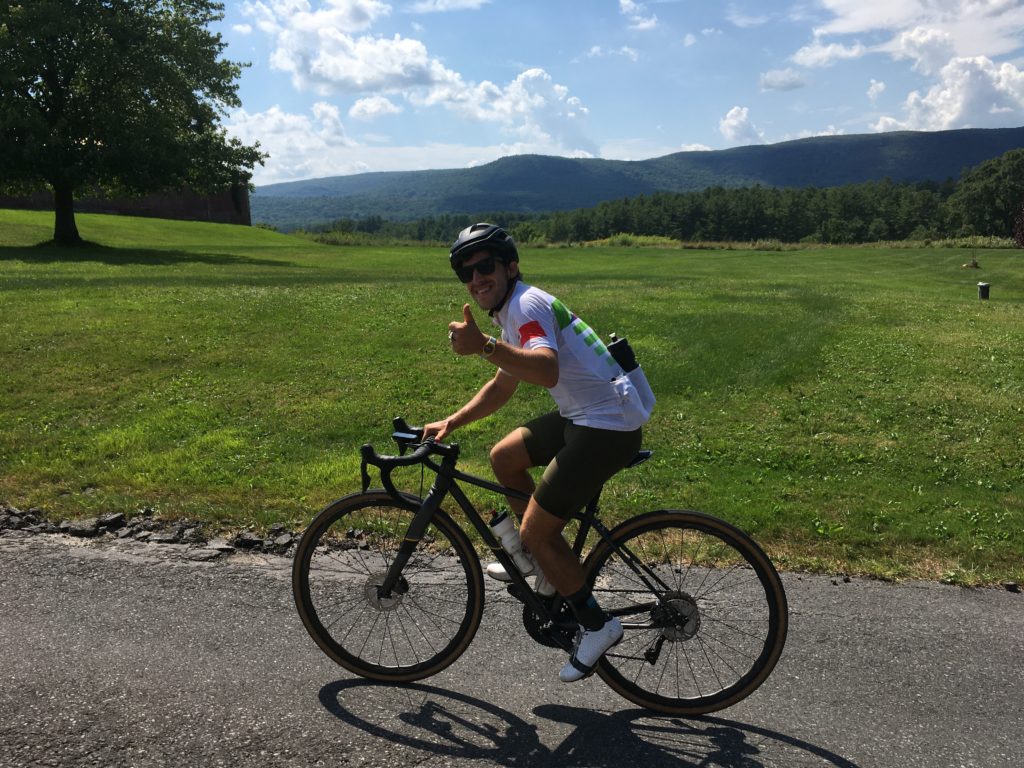 Josh and Rachel crushed the ride, and I suspect will add it to the increasingly long list of rides worth repeating.  I now firmly believe this ride calls for somewhere between 32mm – 40mm tires, Rachel is a monster for completing it on 28's and proved it by attacking the Salisbury town line just a mile from the finish.  Beast.