Finding a Pot of Gold in the small world of the Bike Biz.
The total number of employees at Seven Cycles fluctuated around twenty five, but only about eight occupied the small office on the customer facing side of the business, where I sat for ten years. Colleagues would trickle in and out, but each had a huge impact on the culture. The open floor plan of the office meant everyone's conversations, on the phone or in person, were there for the listening. You could tell immediately who was in service, sales, or design just by listening to the nature of the conversations. With a mutual interest in bikes, riding with colleagues before or after hours added to the circle-of-friends culture at the company. As easy as it was for a new hire to influence the vibe of the company, it must have been equally challenging to fit in and feel comfortable with such a tight knit group. Some made it, some didn't, and I suspect it's the same in every office around the world.
I worked with some all time greats, people who still work there and others who have moved on, and many I remain close friends with today.  Many of you have met my friends Fernando and Tim (frame welder) who still ride the Kanc with us every year.  Some of you have met my friend Neil (best frame designer in the world I'd argue), who introduced me to my wife.  Matt  (production manager and legend) and his wife Susie you've probably met at D2R2, and if you were lucky you may have seen Mike Salvatore (frame welder) there too.  Zac, founder of Cascade Bicycle Studio in Seattle, and maybe HUP United? Scott, more commonly known as "Rosie" will be joining our cross team this year.  Jordan (lead painter at Hot Tubes) and Ben (Lead painter at Horse) I have used a handful of times to paint new orders and repaints, with got there starts at Seven.  I could go on and on, but I feel lucky to have made so many friends while at the factory.
One guy, John Lewis, got his start at Seven towards the end of my tenure.  He was neat, a guy full of interests and thoughts and had a totally different background than most dudes looking to get into the bike biz.  I'm sure this isn't accurate but what I remember him doing prior to working at Seven was working for Scholastic books as an editor, not a prerequisite to selling the world's best bikes.  He was/is a writer at Red Kite Prayer, and started his own blog just recently as well, Dirt Soul Search.  He's a prolific writer because he is so thoughtful.  At Seven he was a marketing guru, salesman, and a don't let it fall through the cracks kind of guy.  Sometimes we'd go to lunch and talk shop, life, have some laughs.  John's a genuine sweetheart, I love him.
True Cyclery keeps me busy and I blame that for losing track of some of my old friends and colleagues. I had emailed John a question about a Seven I was working on just a few weeks ago, and he informed me he couldn't get me the info because he was no longer working at Seven. I was sad because I liked knowing he was there even if I didn't reach out too often. His new blog had just dropped and wasn't focussed on cycling specifically so I feared we'd be in different industries and lose touch.
It wasn't more than a week ago that I got an email from John, only this time with an @chrisking.com at the end of it.  WHAT?  Chris King, makers of the finest set and forget headsets, hubs, bottom brackets out in Portland, OR hired John as my outside rep?  Great companies hiring great people means great news.  I can't tell you how proud I am to be an authorized Chris King retailer, a most natural fit to Seven Cycles, Royal H, and Honey, but to be so with John as my sales rep is just warm and fuzzy all over.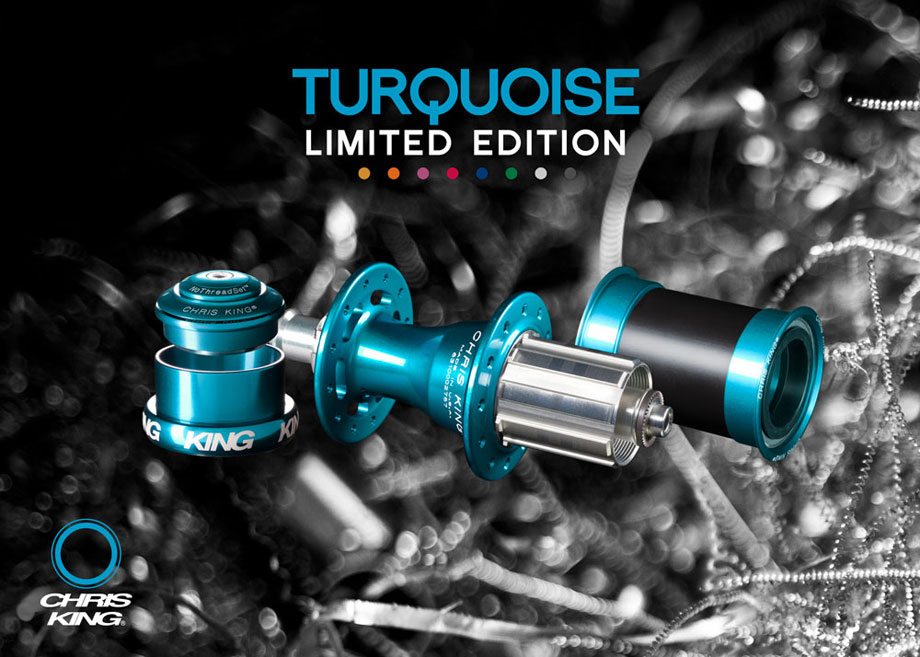 Now, it seems more than ever, friendships have taken on new importance, meanings and forms. From the rigors of trying to grow a small brick and mortar business, to COVID, to a changing world, having someone like John in your corner as a friend and rep, rooting for me and my shop, and providing a sounding board for ideas to help me be a better business and a better King retailer is a like finding a pot of anodized gold hubs.
I'll be in touch about how partnering with Chris King will help me introduce you to some of the world's best bike components.  Thanks for reading.