A Trip To Luxe
Have you seen Willie Wonka and the Chocolate Factory?  If so, think back to when Willie introduces the few remaining ticket holders to the Wonka Vision room.  If you'll recall, he takes a giant Wonka Bar and zaps it with his proprietary camera, which sends it to a tv on the other side of the room.  Slowly it reappears in the TV, smaller now, and when it's entirely visible, Wonka shocks everyone by reaching into the tv, pulling out the candy and eating it.  Jaws dropped.  Most striking to me about that seen, was the room itself.  It was pristinely white, I doubt a single spec of dust, outside of whatever Uncle Joe carried in his mustache, was anywhere to be found.  The suits, the cameras, the Oompa Loompas, all cloaked in white.  Everything was white.
Sliding open the door to Luxe Wheelworks, I felt like I was Mike Teavee walking into Wonka Vision.  Everything was so completely clean, and white, I wished I had worn something a little more ironed, or tucked in or something.  I was impressed immediately.  Justin Spinelli, the owner of Luxe, picked up on my shock and added, "One day I want to my studio to be a cleanroom."  I thought I was already standing in one, Luxe was absolutely immaculate, meticulous.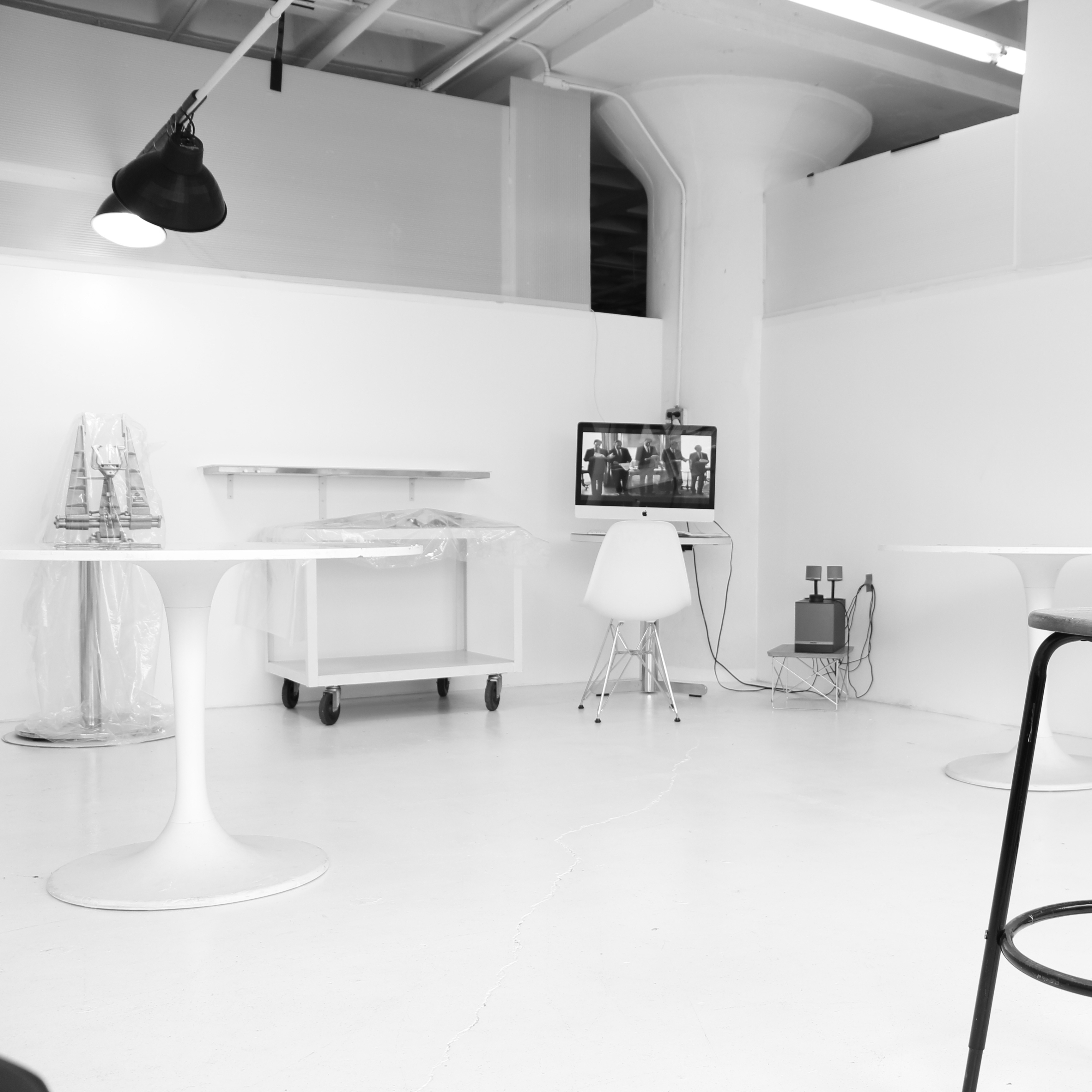 The reason for my visit was to find out if Luxe would be a good supplier for True Cyclery.  I prefer working with suppliers that offer more than just a good product, I like a feel good story, a reason to sell one product over another.  As an example, True Cyclery's main supplier, Seven Cycles, is a bicycle manufacturer that made its name putting the rider first, and fabricating one bike at a time specifically for that person.  Each and every tube is selected based on how the bike will be used by the owner.  They are made by hand in Watertown, Massachusetts by people I know and love, after all I worked there for the past ten years.  One of my closest friends is the senior frame designer, the very guy who designs bikes for me and my customers.  I ride the Kancamagus once a year with their lead welder.  It's an easy sell from a moral stand point, obviously the cost is a hurdle, but what you get is nothing short of a lifetime bike, created about a hundred miles north of where I sit.  If you are a cycling enthusiast, you might side with me on the value of a bike that fits so comfortably and performs so well.  I thought a similar story might exist with Luxe Wheelworks, and if so, what a perfect match for a Seven and True Cyclery.
Justin invited me in, I peeled my shoes off of the sticky mat by the door ensuring no loose soil wold find its way in, and walked me around the tidy workshop.  He showed me the truing stand where each of his wheels is assembled.  The legendary, but discontinued, Park TS-3 Master Truing stand, which is set up on an immovable pedestal and looking more like a museum piece than the workhorse that it is, is the instrument Justin uses to build each and every wheel.  Next to it hangs a clipboard where he records the date, materials, weights, spoke tensions, and final measurements on how true the complete wheel is.  He showed me the small selection of hubs he had on hand, organized like dental records, in a file cabinet.  Lifting a dustcover, he produced three sets of recently completed wheels, each built specifically for the lucky riders who ordered them.  He gave me details on what the rider wanted, how he met their requests, and why he chose an Enve rim for one and Corima for another.  He is a walking talking wiki page of wheel data and can whittle away at the thousands of combinations of parts and spoke counts until he hones in on the right build for you.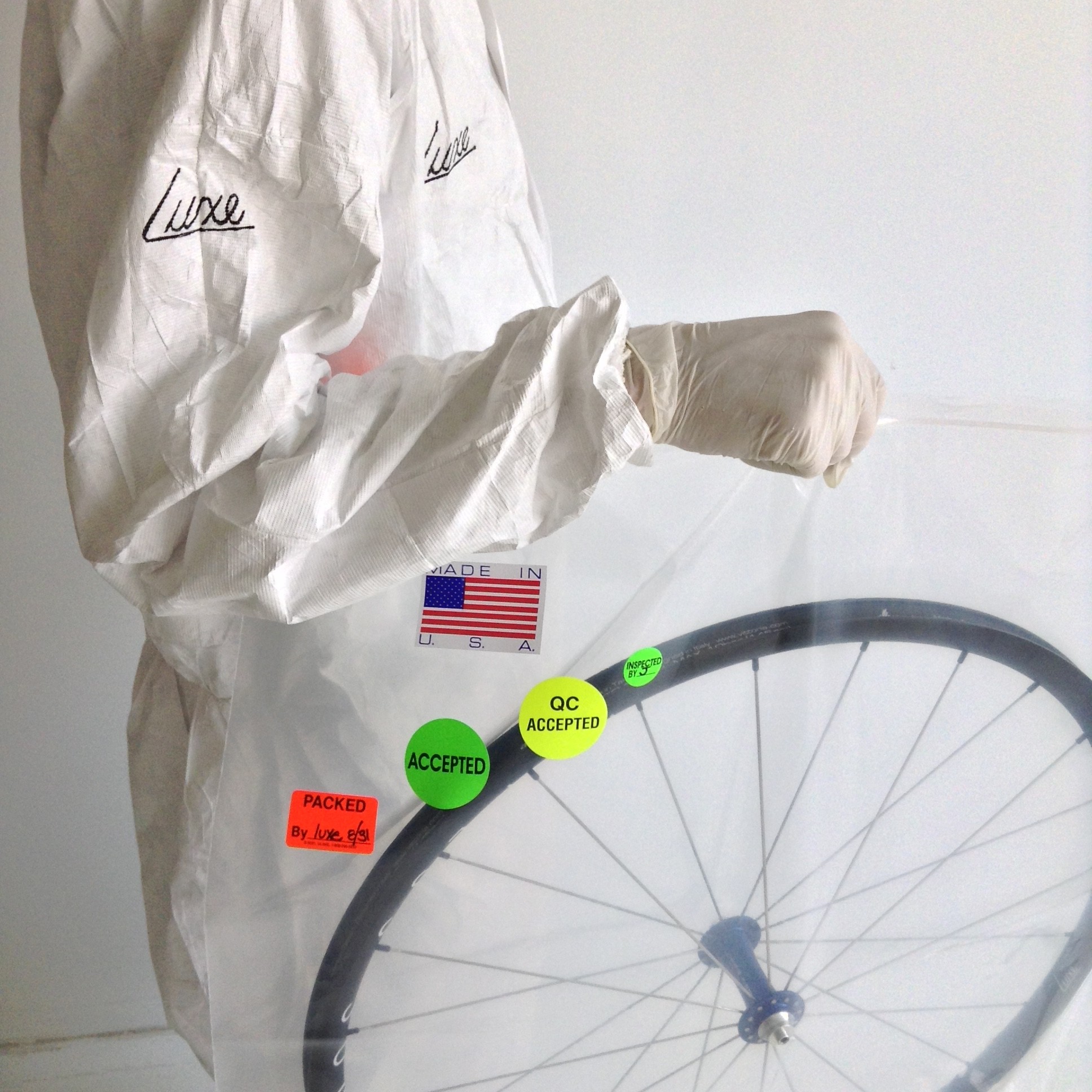 Luxe Wheelworks is a boutique bicycle wheel builder in downtown Boston and Justin is the founder, owner, and wheel builder.  It would be a natural fit on Newbury Street, or even Rodeo Drive, with it's cleanly, minimalistic decor, but more affordably makes its home at HQ Boston, a Co-working space in Boston's seaport district.  Luxe builds world class wheels, one spoke at a time, from quality components that Justin has tested personally and professionally.  He offers "stock" wheels which are still built to order, and custom sets as well.  In general I don't get excited about people or the products they use(d) just because they race(d).  What gets me fired up is listening to a cyclist's needs and wants, then finding the appropriate supplier to provide a solution.  As it turns out, Justin is an accomplished racer at the highest levels and yet, the entire time I was visiting, he only discussed my customers, what they are riding currently, and how True Cyclery interacts with them.  I was genuinely impressed, he was putting his customer first.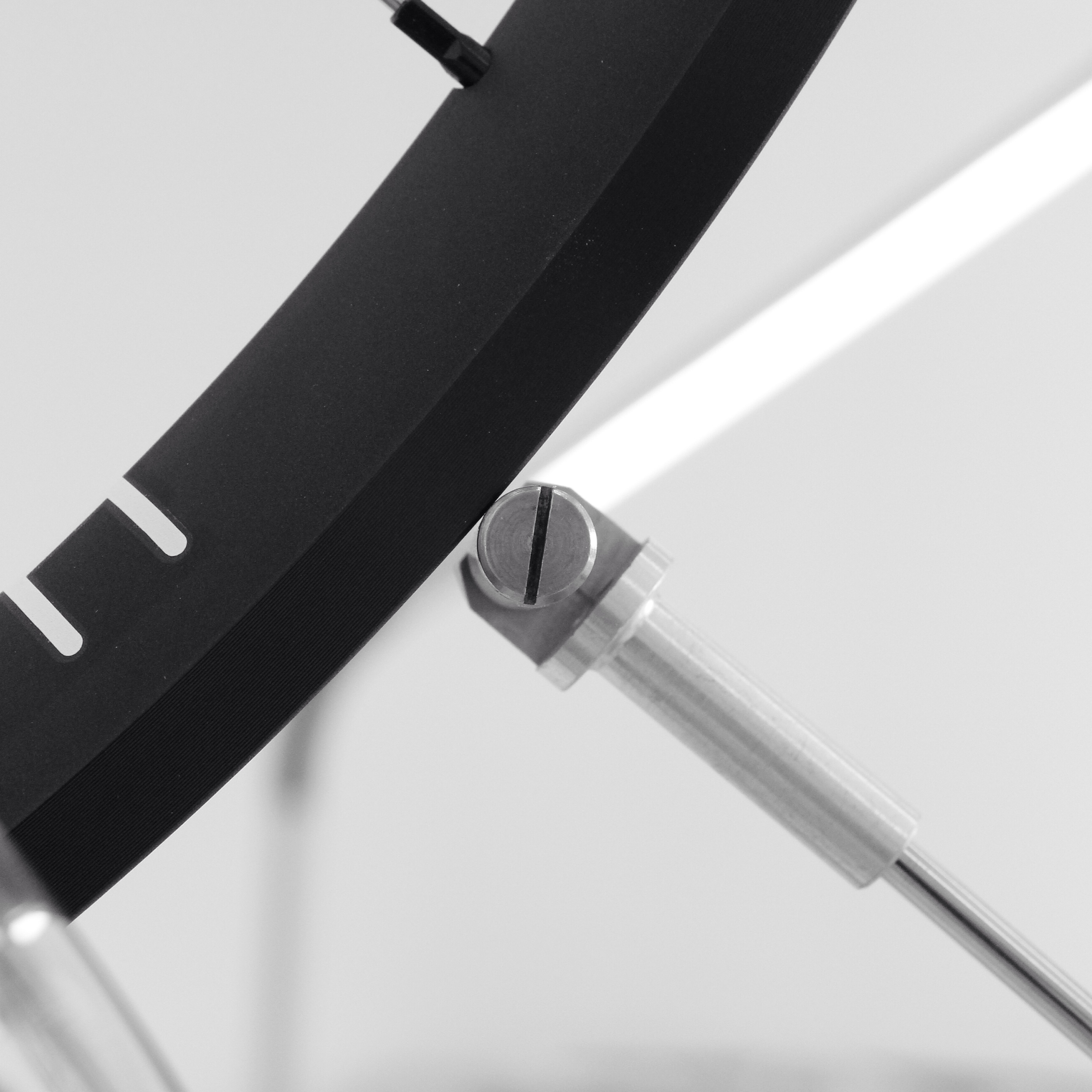 Surprising to me, both of Luxe's stock options, the Signature and the Master wheels, again, still built to order just for you, are often less expensive than similarly equipped wheels usually built by someone or something far-far away.  If you are shopping for wheels in this upper tier price point, Luxe stands out as the clear favorite based on quality alone, but when you dig a little deeper and consider that they are built to tighter standards, in the cleanliest of workshops, by a master craftsman that you can see in action, and are backed by a robust warranty and crash replacement policy, that feel good story I was looking for starts to shine through.  I am looking forward to working with Luxe in the near future.
To learn more about Luxe Wheelworks, Justin, and the incredible wheels he builds, check out their site:  http://www.luxewheelworks.com/, or give True Cyclery a call!